The latest Naruto Shippuden: Ultimate Ninja Storm 4 scan shows off The Last Naruto and Sasuke doing a combination Ultimate Jutsu together. With the combined efforts of Naruto's Rasenshuriken and Sasuke's Amateratsu they'll create a devastating blow.
The Ten Tails will also be in the story and the scan teases a very small image of it below. Next week's issue of Weekly Shonen Jump should have more information on that.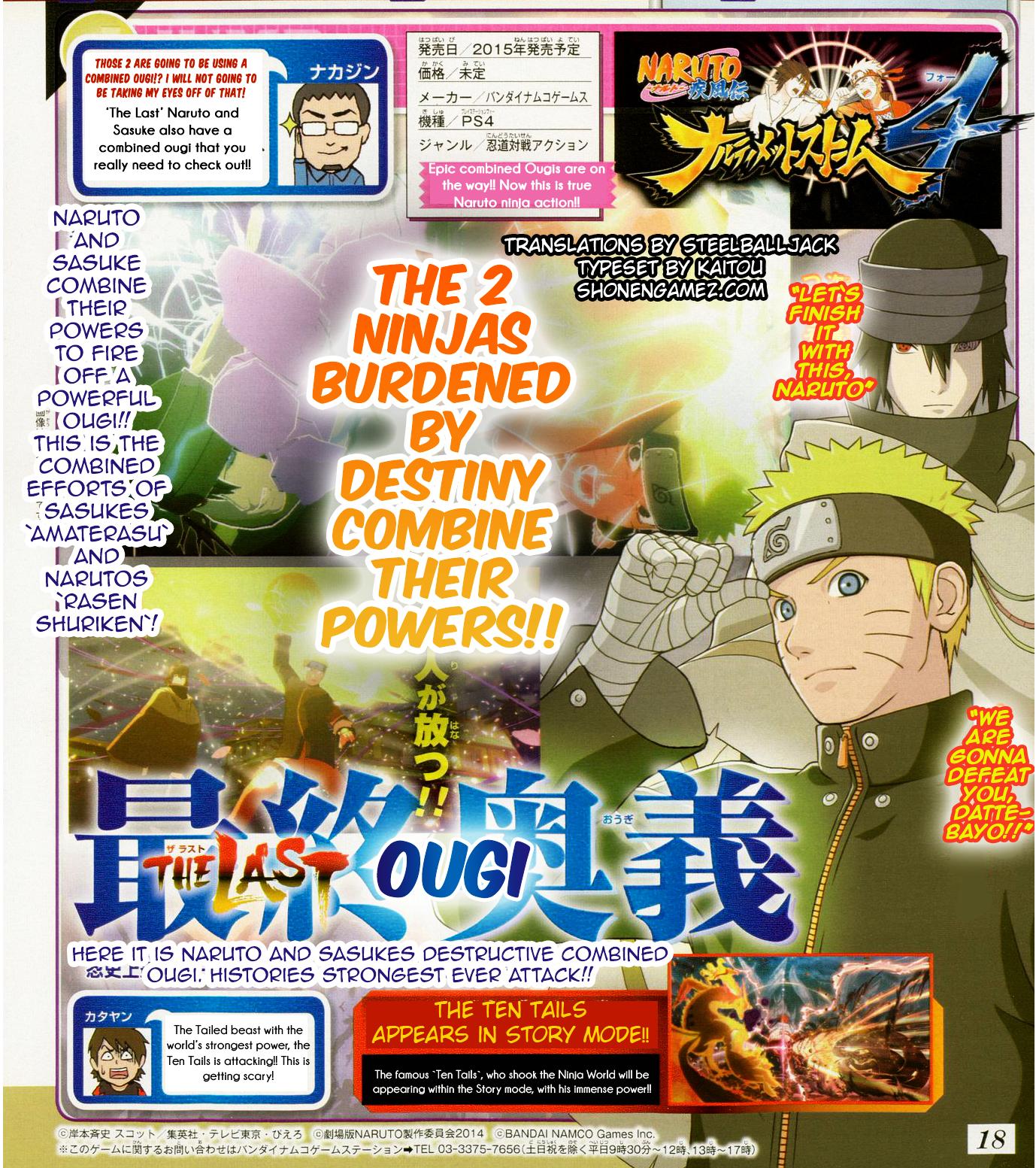 Naruto Shippuden: Ultimate Ninja Storm 4 is the final game in the Storm series. It will feature the most realistic graphics ever seen in the Storm series with a 1080p resolution. The game is in development by CyberConnect2 and will be published by Bandai Namco Games worldwide in 2015 for the Sony PlayStation 4, Microsoft Xbox One and PC/Steam.